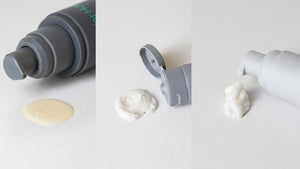 Othr Half formulas have been thoughtfully designed to suit the makeup of men's skin. More importantly, they are all-natural, Australian made, and vegan and cruelty free.
We asked men directly what their skincare concerns were, as well as what they looked for in scent, texture, and quality. Through direct feedback rounds, the range you see today was born.
We utilised our close working relationship with one of Australia's best natural cosmetic labs to design our range from the ground up. They saw our vision, and understood the importance of achieving the high level of quality that we, and you, so desperately desired.
EXPLORE OUR HERO INGREDIENTS
We've taken the guesswork out of the skincare game for you, so you can have complete peace of mind when it comes to your personal self-care.